In many parts of the world, the COVID-19 epidemic has emerged as a significant source of tension and anxiety. Work, jobs, businesses, and the general state of the economy have all suffered due to the worldwide lockdown. Importance of Yoga during Covid-19 has helped many people in fighting with the disease.
The situation has caused concern among people from all walks of life, particularly among those assigned to work in the healthcare industry or pushed for time to obtain daily necessities. As per the study by CDC (Centre for Disease Control & Prevention), COVID-19 is thought to be more common among the elderly and those suffering from diabetes, hypertension, and other cardiovascular illnesses (CVDs).
To Begin With …
Yoga is a term that has gained widespread popularity in recent years all across the world. Yoga provides health benefits not only for the physical body but also for the mental health of the practitioner. It aids in the improvement of blood flow as well as the development of mental clarity.
Related Post: 5 Simple yet effective poses for High Blood Pressure
Yoga has long been recognized as being good to both our physical and mental wellbeing. It not only assists us in maintaining our calm, but it also assists us in losing weight.
Why Yoga during Covid-19?
It is reasonable for anyone to experience anxiety during this ongoing coronavirus epidemic when we are all confined to a limited way of life due to the continual concern of infection dangers. Continuous negative news, a lack of enough daily resources, and other factors contribute to the increased anxiety and sadness that people are experiencing.
Our mental health might be compromised when we are confined to our homes for extended periods. As a result of being bombarded with anxiety about the future, we frequently suffer from sleepless nights that leave us feeling exhausted. Because many of us cannot rest our minds during this time, the tension in our minds is increased. 
The Relevance of Yoga has increased during COVID-19 and asserted that Yoga had helped people to maintain physical and mental health.

Dr. Harsh Vardhan, Hon. Union Minister, India (On International Yoga Day)
Yoga & Covid-19
Practicing Yoga as a lifetime practice is the most effective way to get through this moment of lockdown and pandemic threat. It contributes to the development of a robust physical, mental, and spiritual health system.
When used in conjunction with breathing and meditation, it is the most effective factor for caring for our mind, body, and spirit.
Also Read: Impact of Covid-19 on Mankind
In addition to helping us maintain physical strength and mental equilibrium, Yoga can also help us reduce stress.
It may also be something you may encourage others in your family and social circle to undertake, as it may assist them in getting through these difficult times more smoothly and effectively than they might otherwise be capable of.
Yoga Asana to Fight with Covid-19
During this period, it is critical to recognize that one's mental health is critical to one's ability to survive. Maintaining a healthy lifestyle, being connected with our loved ones, and practicing Yoga at home are all important ways to combat the rising levels of anxiety and depression.
1. Stress-Reduction Poses– Importance of Yoga During Covid-19
Such as Shavasana (The Corpse Pose) and Sasankasana (The Rabbit Pose) (as shown in Gallery 1 Below), among many others, have been shown to improve the immune system's effectiveness. Many Yoga practitioners feel that this is because they help the body relax.
2. Practicing Breathing Techniques
Also Read: Strange Reasons of your Unintentional Weight Gain
Such as Pranayam (Yogic breathing) can help to improve the functioning of the lungs. All of our organs benefits from Trikonasana, which also improves blood circulation. (As Shown in Gallery-2)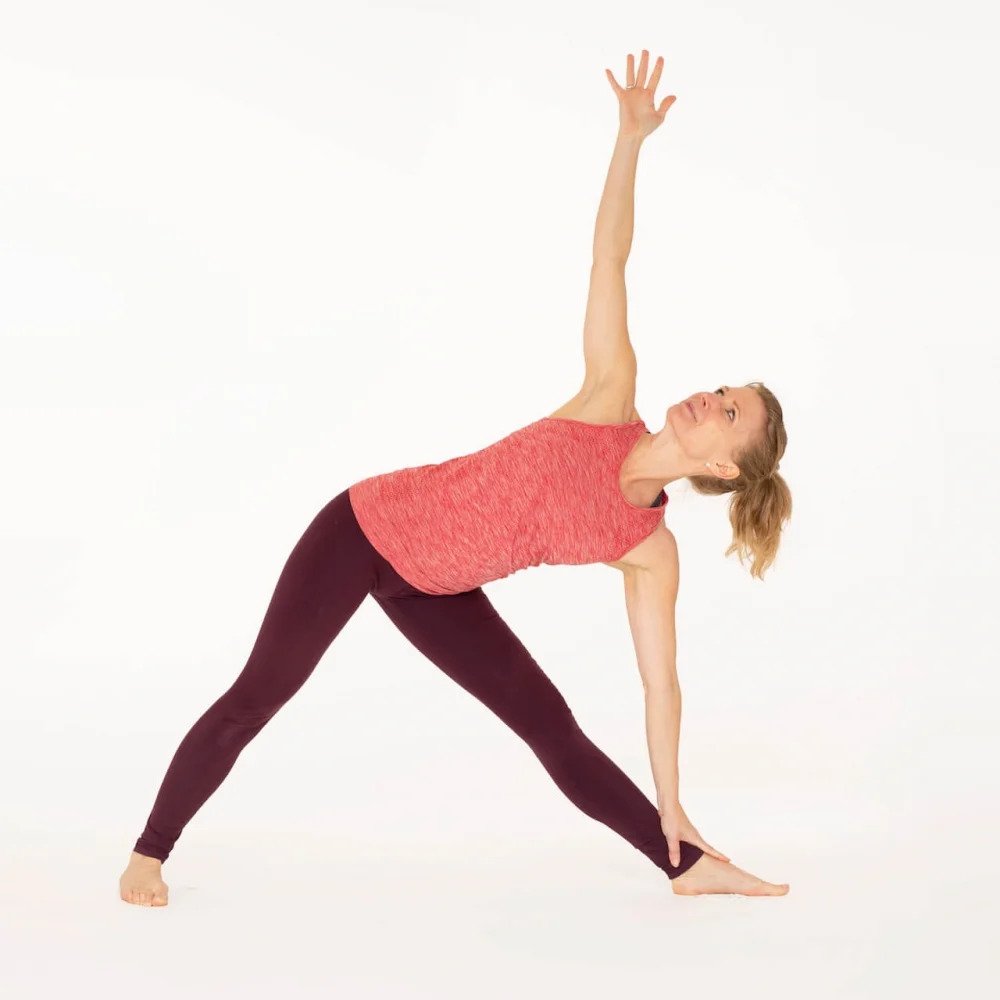 The Finish Line- Importance of Yoga During Covid-19
Many health conditions, such as high blood pressure, muscle tension, breathing difficulties, and other chronic anxiety symptoms or stress can express themselves in the body. Our sympathetic nervous system is the aspect that causes all of these health problems.
Thus, Yoga can assist us in remaining calm when faced with stressful circumstances. As part of the Yoga practice, we learn to control our breathing, which can help us feel calmer and at ease.